Location: Exeter
Industry: HE
Occupational Category: Academic
Salary: GBP The starting salary for Associates will be from £31,411 on Grade E and from £39,745 on grade F for Fellows, depending on qualifications and experience.
The Faculty of Health and Life Sciences wants to recruit a Postdoctoral Research Associates R75403 to investigate the biology of pluripotency in the research group of Professor Austin Smith. This European Research Council funded post is available from 1 January 2023 to 31 December 2025 it will be located in the LSI, University of Exeter.
For more information click the link Job profile (exeter.ac.uk)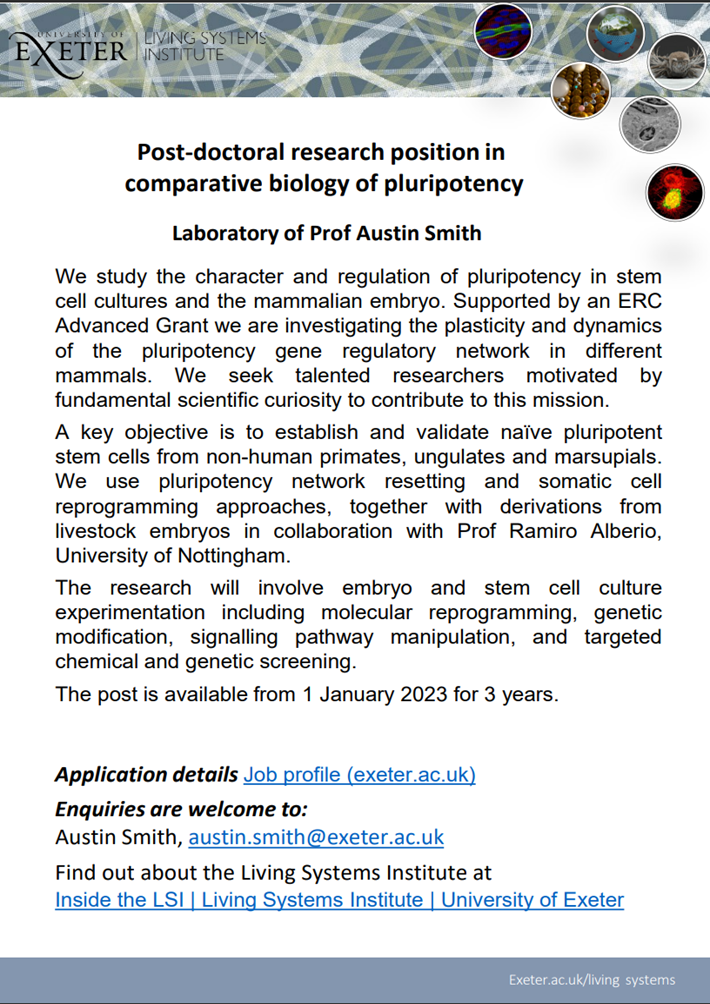 Application Deadline: 29/11/2022